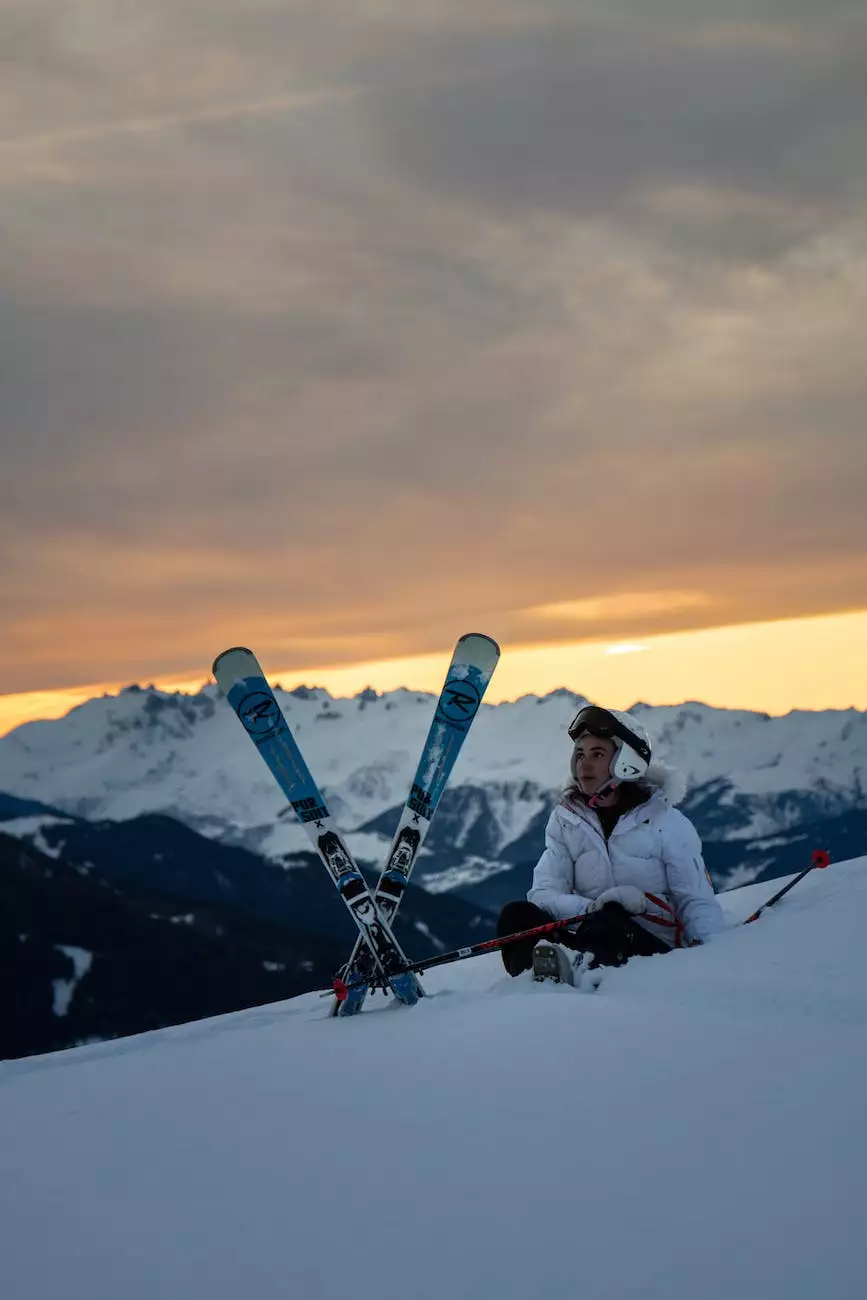 Welcome to Ski Sundown, your premier skiing and snowboarding destination
Located in the beautiful town of New Hartford, Connecticut, Ski Sundown is a world-class ski resort dedicated to providing an unforgettable experience for skiers and snowboarders of all levels. Whether you're a beginner taking your first steps on the snow or an expert seeking thrilling adventures, our slopes offer something for everyone.
Unparalleled Snow Conditions and Terrain
At Ski Sundown, we pride ourselves on our excellent snow conditions and diverse terrain. Our resort features a variety of meticulously maintained trails, ranging from gentle slopes perfect for beginners to challenging runs that will thrill even the most experienced skiers and snowboarders. With 16 trails and 4 chairlifts, you'll have plenty of options to explore.
State-of-the-Art Facilities and Amenities
Our state-of-the-art facilities ensure that your visit to Ski Sundown is comfortable and enjoyable. Our base lodge offers a cozy retreat where you can relax and recharge between runs. Enjoy a delicious meal at our restaurant, grab a warm drink at the café, or browse our well-stocked ski shop for the latest gear and accessories.
Ski and Snowboard Lessons for All Ages and Abilities
Whether you're a beginner or looking to refine your skills, Ski Sundown offers professional ski and snowboard lessons to suit all ages and abilities. Our experienced instructors will provide expert guidance and help you gain confidence on the slopes. From group lessons to private sessions, we have a variety of options to meet your needs.
Family-Friendly Atmosphere
At Ski Sundown, we believe in creating a welcoming and family-friendly atmosphere. We offer special programs and activities for kids, such as a dedicated learning area and children's ski school. Our resort is the perfect place to enjoy quality time with your loved ones and create unforgettable memories.
Events and Entertainment
Throughout the season, Ski Sundown hosts a range of events and entertainment to add excitement to your visit. From live music performances to themed parties, there's always something happening on the mountain. Be sure to check our event calendar for the latest updates.
Plan Your Visit to Ski Sundown Today
Ready to hit the slopes at Ski Sundown? Plan your visit today and experience the thrill of skiing and snowboarding in Connecticut's finest mountain resort. Whether you're a local or visiting from out of town, we guarantee you an unforgettable adventure on our slopes. Book your tickets or season pass now and get ready for an amazing winter season!
Contact Us
If you have any questions or need further assistance, our friendly staff is ready to help. Feel free to reach out to us using the contact information provided below.
Phone: 123-456-7890
Email: [email protected]
Find Ski Sundown
You can find us at the following address:
123 Winter Way, New Hartford, CT, 06057
Opening Hours
We are open during the following hours:
Monday: 9:00 AM - 5:00 PM
Tuesday: 9:00 AM - 5:00 PM
Wednesday: 9:00 AM - 5:00 PM
Thursday: 9:00 AM - 5:00 PM
Friday: 9:00 AM - 9:00 PM
Saturday: 8:00 AM - 9:00 PM
Sunday: 8:00 AM - 5:00 PM
Experience the Thrill of Ski Sundown Today!
Don't miss out on the opportunity to visit Ski Sundown, Connecticut's premier skiing and snowboarding destination. With our top-notch facilities, diverse terrain, and friendly atmosphere, you're in for an amazing time. Start planning your adventure now!