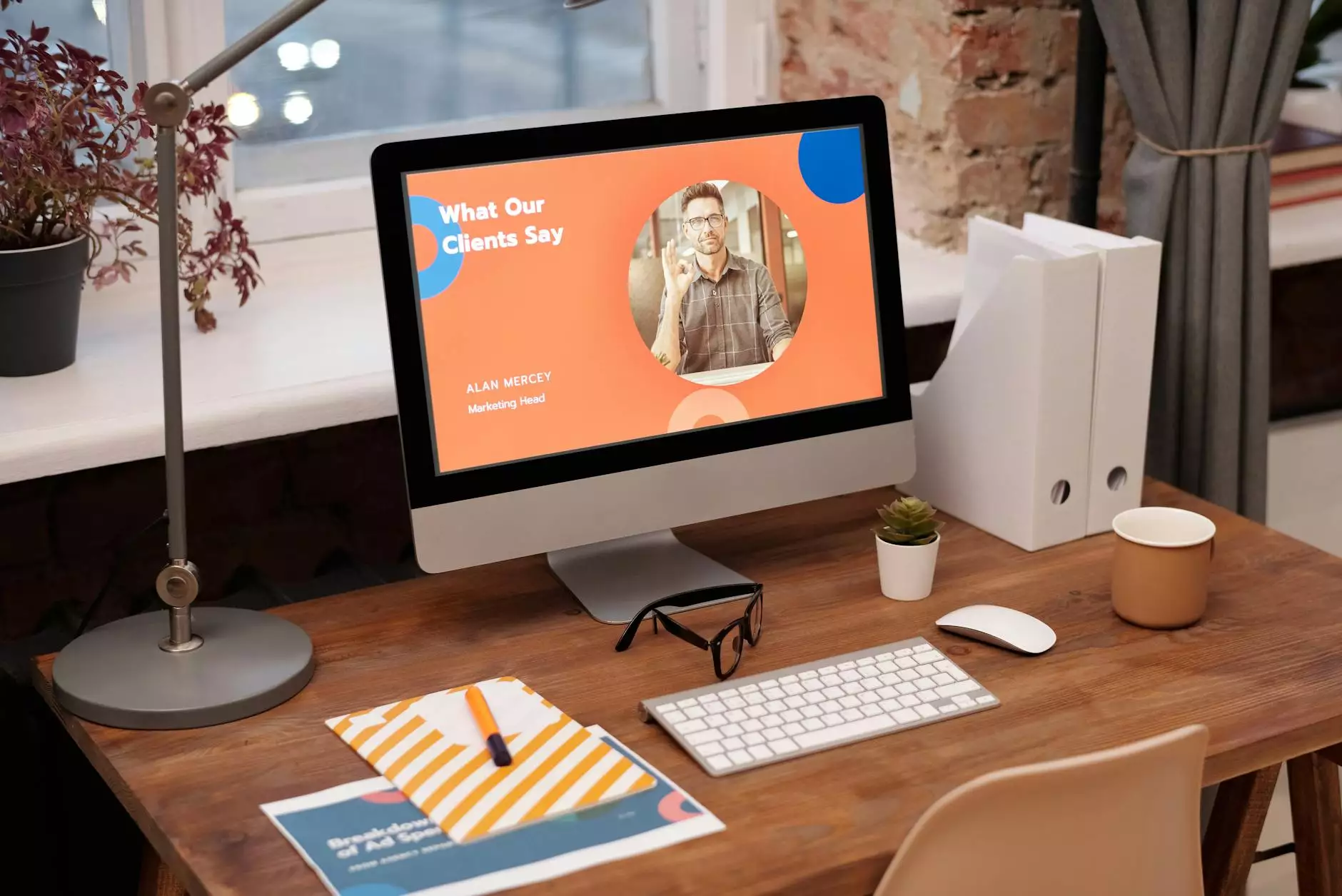 Introduction
Welcome to Marketing Local Contractors, your go-to destination for high-end website design services tailored specifically for contractors in the construction industry. In today's digital age, having a visually appealing and user-friendly website is essential for establishing credibility and attracting potential clients. Our team of expert designers understands the unique needs of local contractors and is dedicated to creating stunning websites that not only showcase your work but also drive business growth.
Why a Well-Designed Website Matters
When it comes to marketing and advertising, having a well-designed website is crucial for any business, and the construction industry is no exception. Here are a few reasons why investing in a professional website design is a smart move for contractors:
First Impressions: Your website is often the first point of contact for potential clients. A visually striking and easy-to-navigate website will leave a positive impression and set you apart from your competitors.
Showcase Your Work: A well-designed website allows you to showcase your previous projects, highlighting your skills and expertise. High-quality images, project descriptions, and client testimonials create trust and credibility.
Increased Visibility: By optimizing your website for search engines, you can improve your online visibility. This means that potential clients searching for construction services in your area are more likely to find you.
Mobile-Friendly: With the majority of internet users accessing websites through their mobile devices, having a responsive website design is vital. Our team ensures that your website looks and functions flawlessly across all devices.
Our Website Design Process
At Marketing Local Contractors, we follow a comprehensive website design process to ensure that every project meets and exceeds our clients' expectations. Here's an overview of how we transform your vision into a reality:
1. Discovery Phase:
We begin by understanding your goals, target audience, and desired aesthetics. Our team conducts thorough research to gather all the necessary information needed to create a tailored design strategy.
2. Planning and Wireframing:
Based on our research, we create a detailed plan and wireframe for your website. This stage helps us establish the structure, layout, and navigation that will provide the best user experience for your visitors.
3. Design and Development:
Our talented designers get to work, creating a visually stunning design that aligns with your branding. As we progress, our developers ensure that the website is fully functional, responsive, and optimized for search engines.
4. Content Creation:
Words matter, and our expert copywriters craft engaging and persuasive content that effectively communicates your message and drives conversions. From captivating headlines to informative service descriptions, we ensure that your website stands out.
5. Review and Feedback:
Your satisfaction is our priority, and we encourage open communication throughout the entire design process. We provide opportunities for feedback and revisions to guarantee that the final product exceeds your expectations.
6. Launch and Optimization:
Once everything is finalized and approved, it's time for your new website to go live! We ensure a seamless launch, and our team can assist you with ongoing website maintenance and optimization to ensure your website remains up-to-date and effective.
Why Choose Marketing Local Contractors
When it comes to website design and digital marketing for contractors, Marketing Local Contractors stands out for several reasons:
Industry Expertise: We specialize in working with local contractors and have an in-depth understanding of the unique challenges and opportunities they face in the market.
Customized Solutions: Every website we design is tailored to the specific needs and goals of our clients. We believe in creating unique and captivating websites that truly reflect your brand identity.
Attention to Detail: We pay attention to even the smallest details to ensure that your website is flawless. From color schemes to fonts, we take every element into consideration for a cohesive and visually appealing design.
Search Engine Optimization: Our team is well-versed in SEO best practices and will optimize your website to improve its visibility in search engines. This will drive organic traffic and increase your chances of attracting potential clients.
Proven Track Record: With a portfolio of successful projects and satisfied clients, we have established ourselves as a trusted name in the industry. Testimonials and case studies are a testament to our ability to deliver exceptional results.
Contact Us Today
Ready to elevate your online presence with a professionally designed website? Contact Marketing Local Contractors today to discuss your project requirements and receive a personalized quote. Take the first step towards attracting more clients and growing your construction business!
Remember, your website is an essential marketing tool, and investing in a high-quality design will undoubtedly give you a competitive edge. Don't wait any longer – let us help you create a website that truly stands out!