Focus Range Techniques to Improve Your Photos
Sep 13, 2023
Blog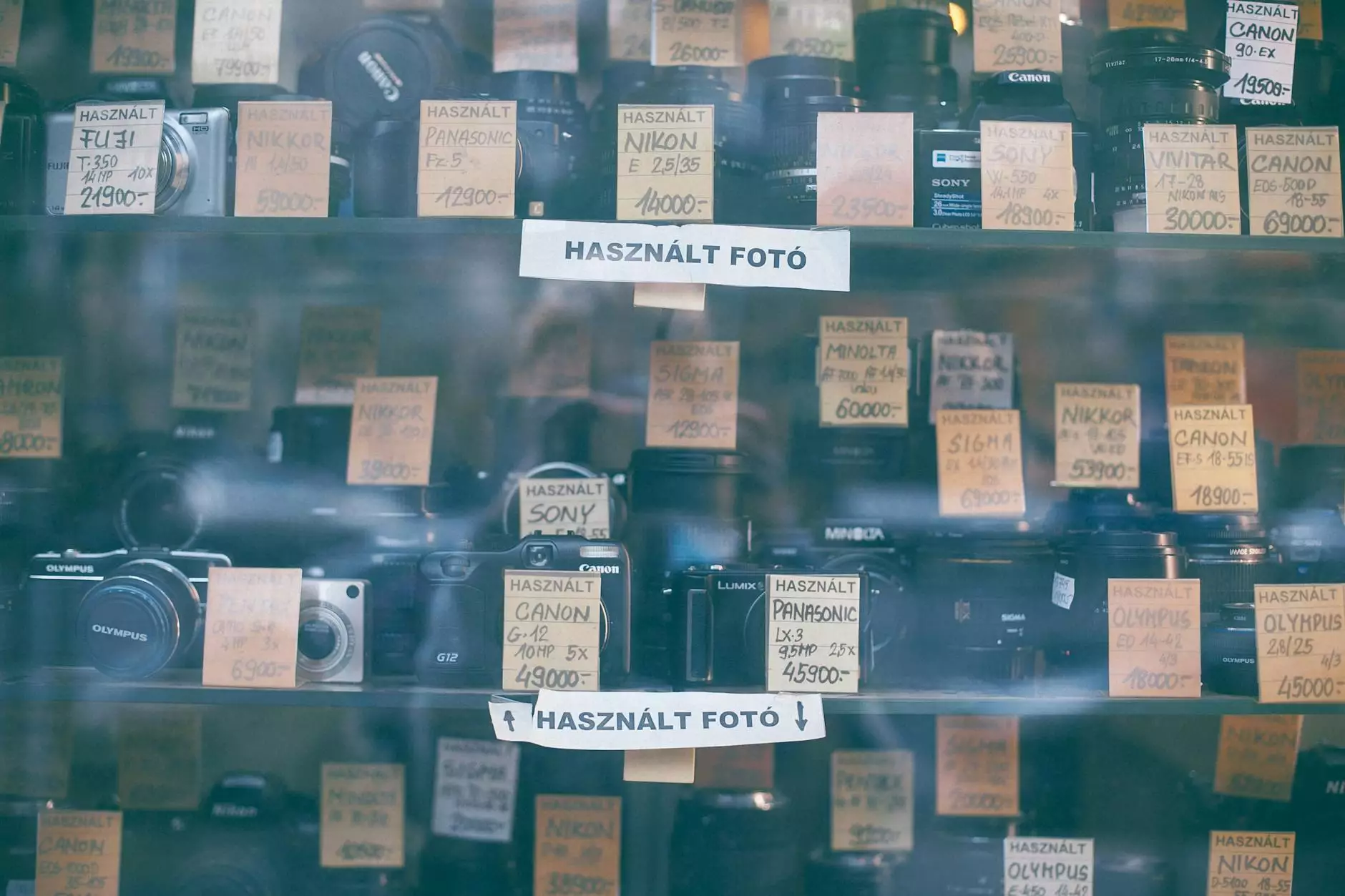 Capturing stunning photographs requires more than just a good camera. Understanding focus range techniques can greatly enhance the quality of your images, allowing you to showcase your creativity and vision. In this comprehensive guide, Marketing Local Contractors will provide valuable insights and tips to help you elevate your photography skills.
The Importance of Focus in Photography
Focus is a crucial element in photography as it determines what will be sharp and clear in your image. Whether you're shooting portraits, landscapes, or close-ups, having control over your focus range can make a significant difference in the overall impact of your photographs.
Understanding Depth of Field
Depth of field refers to the distance between the nearest and farthest objects in a scene that appear acceptably sharp in an image. By mastering depth of field, you can control the range of focus in your photographs, accentuating your subject and creating a captivating visual narrative.
Aperture and Depth of Field
Aperture, represented by the f-stop numbers, determines the amount of light entering your camera lens. It directly influences your depth of field, enabling you to manipulate focus range to suit your desired creative outcome. A wider aperture (smaller f-stop number) results in a shallower depth of field, ideal for isolating subjects and creating beautiful bokeh effects. A narrower aperture (larger f-stop number) creates a deeper depth of field, allowing more of the scene to remain in focus.
Focal Length and Focus Range
Focal length refers to the distance between the camera sensor and the lens focusing point. It affects the perceived distance and magnification of objects in your photographs. Zooming in or out alters your focus range, giving you the flexibility to emphasize specific subjects or capture the entire scene in sharp focus. Experimenting with different focal lengths can provide you with a variety of creative options.
Choosing the Right Focus Range
Each photographic genre requires a different approach to focus range. Let's explore a few common scenarios:
Portraits
In portrait photography, achieving a shallow depth of field can help create a pleasing separation between your subject and the background. By focusing on the eyes of your subject and using a wider aperture, you can blur the background, drawing the viewer's attention to the main subject.
Landscape
When capturing expansive landscapes, it's often desirable to have a deep depth of field to ensure sharpness throughout the scene. A narrower aperture works best in such situations, allowing you to capture every detail from the foreground to the distant elements. Consider using a wide-angle lens for an immersive perspective.
Macro
In macro photography, where capturing intricate details is paramount, a narrow focus range is crucial. Using a macro lens and adjusting the aperture to achieve a small f-stop number will allow you to isolate the subject and reveal its finer aspects. Patience and precise focusing techniques are key in this genre.
Tips for Mastering Focus Range Techniques
1. Manual Focus
Although most modern cameras offer auto-focus capabilities, manual focus gives you complete control over the focus range. It allows for fine-tuning and ensures that your subject is precisely focused, eliminating any potential errors caused by autofocus systems.
2. Use Focus Lock
Focus lock is a handy feature that enables you to lock the focus on a specific subject before recomposing your shot. This technique is particularly useful when photographing moving subjects or capturing scenes with multiple focal points.
3. Focus Stacking
Focus stacking involves taking multiple shots of the same subject, each with a slightly different focus point, and then merging them later in post-processing. This technique is especially effective in macro photography, as it results in an image with extensive depth of field and sharpness.
4. Experiment with Different Focus Modes
Understanding the different focus modes, such as single-shot autofocus, continuous autofocus, and manual focus, will enable you to adapt your approach depending on the subject and shooting conditions. Each mode has its strengths, so experiment with them to find the one that suits your needs best.
5. Consider Using a Tripod
When working with longer focal lengths or narrow apertures, camera shake becomes more evident. Using a tripod can help stabilize your camera, ensuring sharp focus throughout your image and allowing you to work with slower shutter speeds without compromising image quality.
Elevate Your Photography Skills with Effective Focus Range Techniques
The ability to control focus range effectively is essential for capturing visually compelling photographs. Whether you're an aspiring photographer or a seasoned professional, mastering focus range techniques will allow you to elevate your photography to new heights. Implement the tips and techniques outlined in this guide, and witness the profound impact they can have on the quality and storytelling of your images.
Remember, practice makes perfect. Experiment with various focus range techniques, adjust your settings to suit different subjects and genres, and develop your unique visual style. With dedication and persistence, you will see your photography skills flourish and your ability to create stunning images improve exponentially.